About Us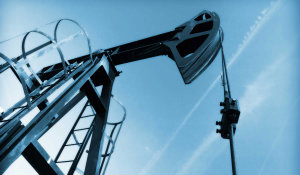 OUR STORY
We focus on creating solutions that make it easier for businesses like yours to succeed. Smart alternatives that meet your needs in unexpected ways. Innovative conveniences that tap the power of the latest technologies. Prompt answers. Time-saving conveniences. Complete solutions that make your business run smoothly.
We are the leading provider of small business solutions, understanding the needs of businesses throughout the region like no one else. We are Texas, born and bred, and we've been here for more than 80 years. Our heritage gives us the wisdom to carry this bank forward into the next generation to serve and build a solid environment in which businesses can thrive.
Like your company, our bank is built on a bedrock of values like integrity, performance, independence, dedication and a passion to serve. So we desire nothing more than to give you so much more for your business. A dedicated relationship team that ensures you always have everything you need. A commitment to help you succeed. And a fine-tuned focus on your business that makes our bank so different from all others.
SECURITY BANK.
OUR HISTORY
Security Bank was founded in 1928 in the city of McCamey, Texas, at the onset of the Great Depression. At that time, a group of local investors realized a vision to help McCamey and the surrounding community overcome what was clearly one of the most tumultuous times in the history of the United States economy. Security Bank withstood the instability of that era and proved to be an institution of compassion, character and tenacity. Since then, the bank has continued to endure the changes the market has incurred. It remains one of the oldest financial institutions in West Texas and perhaps the state.
Over the years, the bank has expanded into other communities and markets, growing to a total of 12 locations through the direction and insight of its Board of Directors. As the branches have grown, so has the institution. The bank currently employs over 130 associates and was recently named a "Top 20" industry earnings performer by the Independent Community Bankers of America. It continues to exceed the market standard and remains the leading small business bank in the Permian Basin, with its specialty in small business financing. It also provides a comprehensive array of products and services in personal banking. Please stop by any one of our locations for more information.
LETTER FROM OUR CEO
A lot has changed since 1928. We now offer a wide variety of small business and personal banking loan and deposit products, as well as telephone and online banking. Security has always provided our customers a trusted place to manage and grow their hard-earned money. Our growth and profitability have brought national recognition, yet our number one priority remains making your banking experience exceptional. Our focus is You.
On behalf of all of us at Security Bank, I would like to extend my personal thanks to you for using our online banking service. It is our pleasure to bring you the latest in banking products and services. Our vision remains "people first." We know you make choices everyday about service, and we have built a reputation on high professional and ethical standards. We are in the communities where you live and work because that is the best way to get to know you and help you reach your financial goals. Every day we have the opportunity to make a difference in the lives of people, and our fundamental belief is to maintain an attitude of quality service as our priority--whether its helping your business succeed or making the most of your personal banking. We are committed to your success. We want to attract, build, and retain long-term customer relationships founded on integrity, trust, respect and hard work. . We do not just want to meet your needs but exceed your expectations.
I would ask and encourage you to contact us with any suggestions you may have regarding our internet banking or any other facet of our business. It's quick and easy to do this by filling out our Contact Us form. Here at Security, we are always interested in knowing your experience with our bank and its related services.
If you are a potential employee seeking available positions, please see Career Opportunties for more information on how to submit your resume and what its like to be a team member at Security Bank.
Thanks again for visiting our website. If you are not already a customer, I would invite you to come in to any one of our locations to experience our way of banking for yourself. General bank or account information is also available through our telephone banking system at 432.580.3100. Come and discover a banking atmosphere unlike any other and a culture that puts people at the forefront.
Jim Smitherman
CEO
Community Involvement
Ever since we began in 1928, Security Bank has been creating meaningful relationships and supporting area residents' needs. We focus on creating solutions that help our community thrive. Our community support doesn't end there. Bank employees lead by example by diligently volunteering their time and skills to a wide range of nonprofit organizations. From serving on school boards to the American Cancer Center, our bank family is tightly knit with communities, residents and businesses.
For more information, view our Community Giving Report.