Commercial Analysis Checking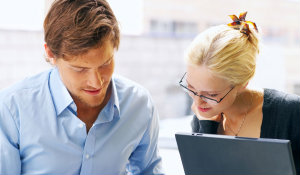 As your company grows, you need checking that can accommodate that growth. This account offers low fees with no restrictions. In fact, the first 25 debits are on us, and your earnings credit can defray or even offset fees entirely.
For increased convenience, add cash management and merchant capture services to make this your well-rounded business checking solution.
Summary

$15 monthly maintenance fee (may be offset by earnings credit)

25 free debits per statement cycle

Low transaction charges

Monthly analysis determines earnings credit

Free debit card

Free eStatements

Monthly statements with check images

Merchant capture

available

Cash management

services available

Free telephone banking

Overdraft protection

available

FDIC insured up to $250,000

$250 deposit to open

Transaction Fees

$0.10 per credit

$0.15 per debit (first 25 debits free per statement cycle)

$0.11 per deposited item, on us or transit item

$6.00 per returned deposited item

$0.10 per roll/rolled coin

$0.40 per strap/strapped currency




Earnings Credit

If the earnings credit is equal to or greater than the sum of the monthly service fee and the activity charges, no fee is assessed. If the sum of the charges exceeds the earnings credit, the difference of the two is assessed as a charge.