Savings Account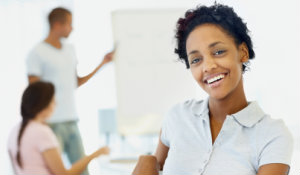 Building your assets is an important aspect of running a business. Set aside unused funds in this interest bearing account so your balance can continue to grow. You can still withdraw funds, so that if you need cash, it's easily accessible. By providing a healthy return on your money without putting it out of reach, this account is a smart first step in building a long-term savings plan for you and your business.
Summary

Competitive interest rate

6 free withdrawals* per month; $10 each thereafter

$5 monthly fee waived with $500 balance

Free eStatements available

Quarterly paper statements

Free telephone banking

Free automatic transfers

FDIC insured up to $250,000

$250 deposit to open

*Transfers from a Savings account to another account or to third parties by telephone, draft, debit card, computer transfer or similar order to third parties are limited to six per month. Transactions by check are not permitted on a Savings Account. Transfers and withdrawals made in person, by messenger, by mail or at an ATM are unlimited.