Investments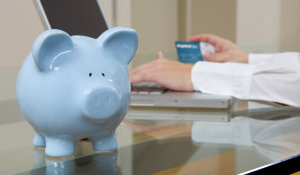 Knowing where to put your money where it's safe and is making a good return is a tricky business. Fortunately, you're not alone. We can help build your portfolio with a personalized investment plan that gives you the return you want with the least possible risk.
Equities
Equities are an important part of a well-diversified, long-term portfolio, providing maximum performance to overcome economic threats like inflation. Our investment experts can help you understand the benefits of the various types of equities and which fit in with your goals for financial growth.
Small-Cap Stocks

Mid-Cap Stocks

Growth Stocks

Value Stocks

Mutual Funds
Fixed-Income Securities
Fixed-income securities can play an important role in your portfolio. These types of investments are typically less volatile than stocks and are ideal for investors close to retirement. With more than 20,000 fixed-income securities available, our knowledgeable team will be able to outline which are best for you based on your tax bracket, risk tolerance, and time horizon.
Municipal Bonds

Corporate Bonds

High-Yield Bonds

Treasury Bonds
Insurance and Annuities
Our range of insurance and annuity offerings is designed to supplement retirement plans to help provide well-rounded coverage for you and your family based upon your needs, or in the event you or a loved one are no longer able to work. Such plans can help provide a steady stream of income to cover expenses, alleviate debt, and help ensure financial security. Our team of experts can perform an audit of your current policies if you have any, and can help determine the best options for your financial needs and overall plan.
Term Life Insurance

Universal Life Insurance

Universal Life Insurance with Long-Term Care benefits

Variable Universal Life Insurance

Single Premium Life Insurance

Return of Premium Term Life Insurance

Long-Term Care Insurance

Fixed and Variable Annuities
If you would you like to learn more about our investment services or set up a no-obligation financial analysis, contact one of the IPI Investment Professionals.
San Antonio area:
Kristen Pruitt – 830.980.1381 or kristen.pruitt@invpro.com
Monahans area:
Jim Fredericks – 432.943.2503 or jim.fredericks@invpro.com
The investment services offered by IPI under the name Security Financial Group are in no way affiliated with or offered by Security Bank, nor is Security Bank a registered broker/dealer. Customers working with Security Financial Group will be dealing solely through IPI with respect to their investment, brokerage, and securities transactions. The products offered by Investment Professionals, Inc. are not insured by the FDIC, the NCUA or any other agency of the government, are not deposits or other obligations for the bank or guaranteed by the bank and involve investment risks, including possible loss of principal amount invested.
Investment products are:
Not a deposit or other obligation of, or guaranteed by, the bank.
Not insured by a federal government agency
Subject to investment risks, including loss of the principal invested
Not FDIC insured