Retirement Planning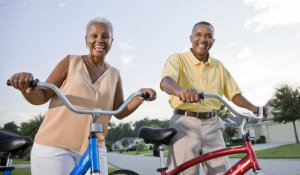 Start saving now for future retirement expenses so that you can live the good life once you've stopped working. Our investment professionals can help you plan for the future. We will take a close look at your current income and assets, help project your future financial needs, and develop a carefully allocated plan to help put your retirement goals within reach.
We offer various accounts for businesses and individuals. Each plan is specifically tailored to fit your risk profile, time horizon, and needs.
Business Plans

401(k)

403(b)

SEP or SIMPLE Plan

Individual Plans

Traditional IRA

Roth IRA
If you would you like to learn more about our retirement planning services or set up a no-obligation financial analysis, contact one of the IPI Investment Professionals.
San Antonio area:
Kristen Pruitt – 830.980.1381 or kristen.pruitt@invpro.com
Monahans area:
Jim Fredericks – 432.943.2503 or jim.fredericks@invpro.com
The investment services offered by IPI under the name Security Financial Group are in no way affiliated with or offered by Security Bank, nor is Security Bank a registered broker/dealer. Customers working with Security Financial Group will be dealing solely through IPI with respect to their investment, brokerage, and securities transactions. The products offered by Investment Professionals, Inc. are not insured by the FDIC, the NCUA or any other agency of the government, are not deposits or other obligations for the bank or guaranteed by the bank and involve investment risks, including possible loss of principal amount invested.
Investment products are:
Not a deposit or other obligation of, or guaranteed by, the bank.
Not insured by a federal government agency
Subject to investment risks, including loss of the principal invested
Not FDIC insured